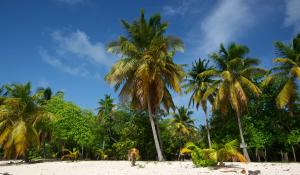 About Us
Our Vision
The St. Vincent and the Grenadines Environment Fund is a non-profit company registered in St. Vincent and the Grenadines to support sustainable initiatives to promote the preservation of the beauty and natural value of the islands.
We are a group of Vincentian and international friends of the St. Vincent and the Grenadines Islands driven by confidence that these islands have an opportunity to evolve in a positive way whilst preserving their unique history, culture, and environmental heritage
Do you feel the same way? Get involved and join us!
The SVGEF is a locally registered charity and is an affiliate of the Conservation Collective, a charity registered in England and Wales as a charitable incorporated organisation 1185925.
Join us!
Our people
A Steering Committee, whose members provided the initial capital for the establishment of the Fund leads the initiative by directing the strategy, approving the grants and trying to broaden the donor base.
LOCAL TEAM
Louise Mitchell

Co-Founder and Executive Director

Louise is a barrister at law. She is the principal of the law offices LMJ Chambers, in Kingstown, St. Vincent. She is also a registered offshore agent and trustee, operating Caribbean Trust Company Ltd. She is a director of her family's hotel business in Bequia, Gingerbread Hotel.

She is a Vincentian patriot with passions in heritage and the environment. She plays leadership role in many local charities, including the National Trust, the World Paediatric Project, the Bequia Heritage Foundation, the Yanagil Education and Development Fund and the St. Vincent and the Grenadines Swimming Federation.

Andre Iton

Director

Andre is a financial consultant whose career in Banking and Financial Services spans some thirty seven years. A graduate of the University of the West Indies, he has held CEO and management positions in Development and Commercial banking institutions as well as in other financial services companies. He has served as a Director of various financial services institutions and other entities in a number of Caribbean Islands, including the Bank of St. Vincent and the Grenadines.

A keen jazz enthusiast, he has been a radio host of jazz programs in the Cayman Islands for a number of years, In addition, he continues to coordinate a number of annual charitable events in both St. Vincent and the Cayman Islands.

Stephan Hornsey

Projects Coordinator / Assistant to the Executive Director.

With over 7 years in experience in photography and writing Stephan has worked with various NGOs ranging from medical missions to wildlife. He has a history of work with the SVGEF, having his photos published as apart of previously awarded grants. A graduate from the University of the West Indies, Cavehill, Barbados with a BSc. degree in Psychology and Management.

His, hobbies and upbringing give him an intimate insight into the environment of St.Vincent. Having grown up, surfing, hiking and camping throughout the islands, his determination to protect and conserve the environment is closely connected to the value that nature holds. 
Our Chairperson
Katie Channon

Chairperson

Katie and her late husband, Henry Channon have been coming to St Vincent since 1975. Katie has decided to continue her late husband's legacy and passion in his work in the Environment. Like her husband, Katie is deeply committed to preserving and creating a sustainable environment for future generations. She is quite involved in many environmentally geared projects here in St. Vincent and the Grenadines.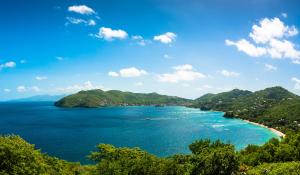 Our Way
We believe that supporting and developing local talent and resources can make a strong positive impact and bring about long-term, positive and transformational change
In pursuit of this objective we have raised funds from individuals all over the world, as well as from responsible businesses mindful of our interconnectedness and the common cause of ensuring the future wellbeing of our planet.
We ensure funds are directed appropriately and are dedicated to supporting the most effective environmental projects and campaigns. We give grants to organisations, experts, individuals and associations already actively engaged in the region. Through our partners, we are working to protect and restore the natural environment and seeking to influence locals and visitors to be more respectful of their surroundings. Additionally, we seek to build bridges between the international and local communities, and between NGOs, business organizations and public entities.
St. Vincent and the Grenadines map