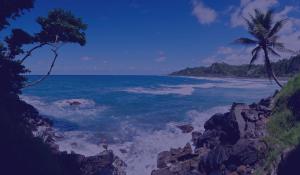 Grants
Forests, Rivers and Mangroves Protection
 Cumberland Trail Restoration Project
The SVGEF has teamed up with National Parks Authority, the Forestry Ministry and the Ministry of Tourism to restore the approximately one-mile-long Cumberland Nature Trail (CNT) to transform it into one that is safe to hike recreationally, safe for the use by forestry officers and scientists involved in the protection and monitoring of the population of the St. Vincent parrot and other endemic species found on the trail.
The project involves:
Stabilizing the trail and construction of steps and benches where needed.
The architectural and engineering design (by public bid) of four bridges to span the two river tributaries (Coffee River and Young Man's Valley River) that cross the trail, benches for the trail, as well as a parrot observatory and a St. Vincent's first zipline
The project, in addition to community consultations on the importance of the trail and the St. Vincent parrot, will also involve the actual training of tour guides to be official guides for the trail.
In honour of our former late Chairman Hon. Henry Channon, an award will be given to the winning architecture concept design for the bridges, bird watching platform and zipline.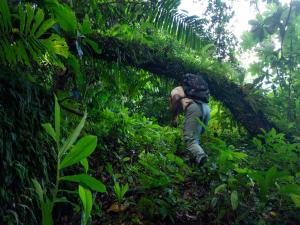 Work on the trial will be conducted with conservation in mind. The Department of Forestry and the contractor who will be in charge of the works are collaborating to not upset the natural balance of the forest. Fallen trees along the trail itself will be utilised , made into steps, keeping in the theme of conservation. All work along the trail will be done with small teams working by hand to do the very minimal clearing and structural works, with the idea of leaving the smallest imprint possible, while making a suitable and safe trail for everyone to enjoy.