Winning Design of the Henry Channon Award – Bacchus Design and Construction
5 incredible designs entered for the SVGEF's Henry Channon Award. A diverse panel of stakeholders including: the Ministry of Tourism, National Parks, Forestry, an Engineer, representatives from the SVGEF all-together judged the designs. Bacchus Design and Construction received the most votes to win the competition. Titled 'The Experience of the Amazona Guildingii' Bacchus' design will be emblematic of St.Vincent's endemic parrot. A first ever for St.Vincent and the Grenadines. Bacchus' bridge designs will have unique shapes and constructions of the parrot's skeletal structure and inhabited trees. The observation platform will be both for recreation and scientific use as parrot census can be conducted from it.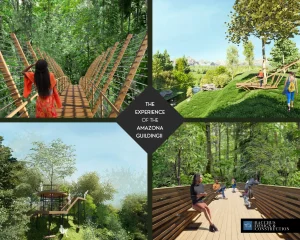 Bacchus Design & Construction, established in 2020, is an Architectural Design and Construction business registered in St. Vincent and the Grenadines. Its founder, Lorenzo Bacchus, having been exposed to the construction industry from a young age, developed a passion for restoration of our historic buildings as well as bringing modern architecture to the Caribbean. With over 40 years of combined experience, BDC aims to use their shared knowledge and expertise to cue the age of modernization. This design, "The Experience of the Amazona Guildingii", was designed by Lorenzo Bacchus, Chief Designer, in collaboration with Iris Tse.
See the other incredible entries for the design competition featured below.
Vanburn Harry is the principal and owner of the BriskTec Design
Group (BDG). He has over 15 years as a professional Architect.
He is one of the few Licensed and Registered Architect in St.
Vincent and the Grenadines (RASVG). Mr. Harry is also an
Environmentalist and Conservationist with a passion for the built
environment and the integration of it with the natural
environment. He has been involved in numerous Architectural,
engineering and Civil works projects of varying sizes and budget
with a multi-disciplinary approach. Mr. Harry is currently the
secretary of the Architects Council, secretary of the St. Vincent
and the Grenadines Institute of Architects.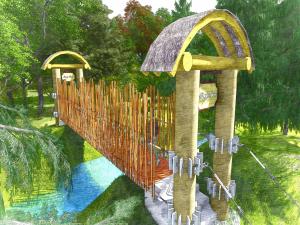 Our other entries we wish to acknowledge for their incredible submissions include:
Green Blue Building desings.
Jenevieve Cato's submission.
Camative Architectural Designs.
Thank you again to all the participants who submitted their entries.