The SVGEF, in its own journey to help evacuees of the April 9th – 22nd 2021 volcanic eruption of La Soufriere came across some everyday Vincentians who were truly going out of their way to impact the lives of evacuees with amazing levels of self-sacrifice. As such we decided to launch a small initiative to recognize just a few of these unsung heroes.
Our lovely Steering Committee Member, Ms. Catherine Prevost generously donated bracelets from her jewelry line for our female Volcano Heroes.  The volcano heroines can be seen in the photos wearing their bracelets.
The SVGEF thanks all those persons and organisations that gave funding to us, to allow us to help others both with immediate needs and with medium term needs to help them restore their livelihoods, which we have done, from Chateaubealair on the Leeward side to Owia on the Windward side. Our donations came from all over the world, mainly the USA, Denmark and the UK and also closer to home, from Barbados and Grenada.
We will now share with you stories of just a few of the heroes that we have recognized.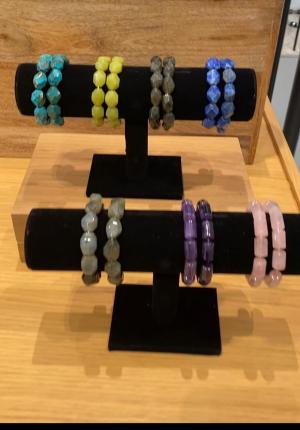 Mrs. Michelle Beache, the principal of the Girls High School, was the Shelter Manager at the school, which was used to house over 150 evacuees from the Windward village of Georgetown, along with Mrs. Nicole France, a parent at the Girls High School was the meal planner/ nutritionist and stock organizer at the shelter. Both Mrs. Beache and Mrs. France attended the GHS every day for over 6 weeks without a single break, ensuring that the evacuees had food, clothing, bedding, and all their essential needs met. They worked long and hard hours and even went out of their way to ensure that special occasions were not missed. On Mother's Day they were part of a team organizing a special Mother's Day luncheon for all the mothers as the GHS shelter where they were made to feel extra special.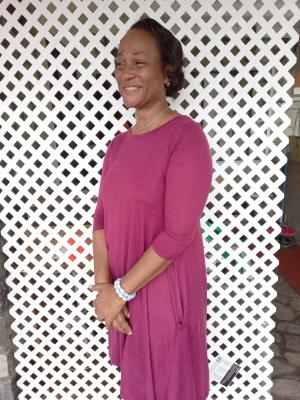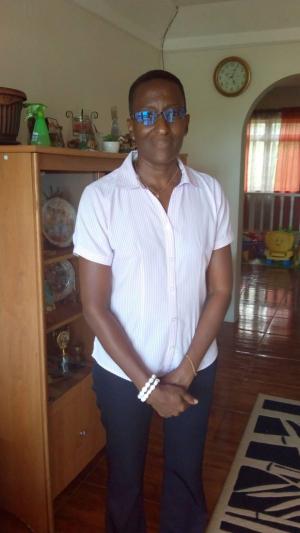 Ms. Vonnie Roudette was among the first to arrive in the village of Chateaubelair and many villages in North Leeward, where she distributed water sponsored by Khalsa Aid. In the subsequent weeks she travelled the length and breadth of the leeward coast, delivering groceries and air beds to evacuees thanks to funds raised by Marlon Roudette and Dan Caplin. Also, with assistance from Dominican, Rob John and Khalsa Aid, Vonnie distributed tools to North Leeward and Georgetown farmers to help them get back on their feet. She continues to assist many of these families on an ongoing basis.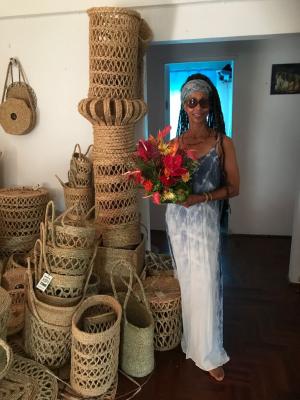 Also seen in the photos below is Ms. Maria Browne. She provided meals daily for evacuees that were housed at the Evesham Primary School shelter, which she adopted. She volunteered her time to cook three meals a day for this shelter and still found time to prepare other meals for the Emmanuel High School Mesopotamia Shelter as well.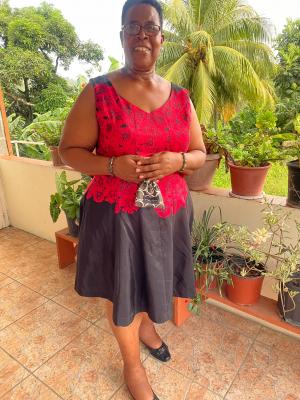 Mr. Edson "Tequila" Ross teamed up with Jeremie Tronet of Union Island, both of whom were recognized as heroes, and delivered basic food supplies to evacuees across the island, by land, by sea, by day and night, ensuring that persons did not go hungry, especially in the first few days after the eruptions. Tequila, being an avid open water, free diver enthusiast, was given a pair of fins that he had always wanted as his reward for his heroic efforts.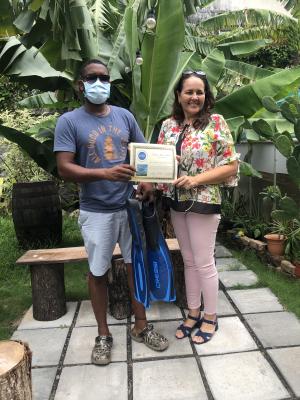 Ms. Jeannie Ollivierre, head of Marion House, along with a group of retirees heard about the news of the La Soufriere eruptions and persons from the Red Zones who were displaced to shelters in Kingstown East communities. The group came together with the specific goal of visiting both private & public shelters to identify needs of the evacuees & try as far as possible to address them.  Visits were made and through interacting with the evacuees, she quickly realized what their immediate needs were and as such sourced the required items and delivered to each family within a day. Items such as clothing, shoes, snacks, mattresses & toiletries were contributed. Marion House also capitalized on the visits to offer some psycho-social support. Ms. Ollivierre also shared Marion Houses' hot line number with each family in the event assistance was needed. One person from each shelter continues the communication as lasting relationships were established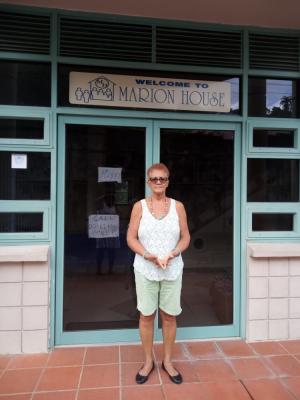 Finally, Mr. Rommël De Freitas, another recognized hero who went out of his way to help deliver food items, water and necessities to evacuees that were staying in private residences across the island. He also assisted Professor Richard Roberston in hiking up to the volcano when it was safe to do so, to capture photos and drone footage for the UWI Seismic Research Center reporting.