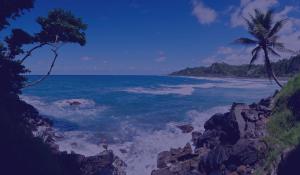 Grants
Please note we do not provide funding for projects outside St. Vincent & the Grenadines.
How to apply
OUR PREFERRED TYPES OF GRANTS
Fieldwork

This includes research, monitoring activities, conservation services, rehabilitation, restoration, signage, etc.

Community Engagement

This includes education and training activities, capacity building, public events and exhibits organization, voluntary activities, etc.

Campaigns

This includes information and awareness-raising campaigns, policy and advocacy work, call to actions and activism activities, etc.

Networking

This includes exchanging and replication of best practices, bridging people, businesses, NGOs and associations, study visits, dissemination activities, etc.

Technical Support

This includes the provision of appropriate equipment, study development, consultancy, etc.
Grant criteria Overview
WHO: Local non-profit organizations, associations, clubs or unions, social cooperative enterprises and/or other local bodies, including research centers, are highly recommended to apply for grants. Please note we DO NOT provide funding for projects outside St. Vincent and the Grenadines.

Non-local applicants, already active in the area or experts, can be also eligible for grants and strategic partnerships, if they prove that they can offer capacity building to the locals and/or tangible impact through their work on the ground.

The applicants must display strong and effective leadership and emphasize on integrated bottom-up approach, by consulting with, mobilizing and involving local communities and demonstrate positive community impact.

WHAT: Applications for funding from the SVGEF should fit into one of the Fund's key focus areas as well as the SVGEF' preferred types of projects.

The proposed projects shall be clear and compelling, with the objective to create measurable and sustainable long-term results, build capacity and encourage participation by the local society.

Ideally, the proposed activities shall be sufficiently visible to leverage additional support from other funding sources.

WHERE: The SVGEF encourages the implementation of projects in different islands, small and big ones' and in networks of islands. Projects with opportunities for replicability will be prioritized.
When to apply
Applications for grants will be accepted in 4 periods per year, and specifically every January, April, July and October.
Each applicant will have the right to apply twice per year, but not in consecutive periods.
How to apply
All applicants need to complete and send our application form. In case of approval by the SC members, the grantee will need to sign a Grant Agreement with specific terms of the collaboration. Please fill in the online application form below or submit a request for a PDF version to stephan@svgef.org